We Offer the Most Competitive Rates and Fees in the Industry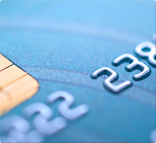 SaleManager can lower your existing card processing rate!

SaleManager, a Capital Bankcard Sales Office, endeavors to have the most competitive rates in the industry. Our rates start at .10bps for Swiped Merchants and .25bps for Keyed Merchants. Our rates and fees depend on the type of business you have, whether you are swiping cards or keying cards, which card types you are accepting, and more.
SaleManager will provide your unique business with a custom rate quote specifically tailored for your business and industry. A SaleManager customer care representative will listen to your business requirements then recommend a solution that meets your business needs. Our only goal is to help you increase sales and retain customers.
Read More
Merchant Account Discount Rates
Our customers receive honest, clear-cut answers to their questions from trained professionals, whose knowledge and experience are unmatched in the industry. Your Capital Bankcard representative will help you choose the best POS system for your business, and will help ensure that your business stays up-and-running.
We are proud of this well-earned reputation for offering low prices and great customer service and we look forward to showing you the Capital Bankcard difference.
Swiped Transactions:
Keyed Transactions: