Salemanager overview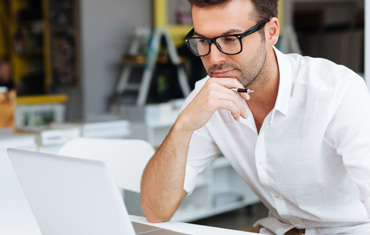 The Global Payment Company™
SaleManager started in 1999, with a goal of simplifying the complex process of accepting credit card payments. We streamlined the equipment buying process and created "free" payment add-ons while also making credit card acceptance affordable for small businesses. We were the first company of our kind, a payment processing company, created by software developers. Our name, SaleManager, was closely aligned with our mission of providing affordable credit card processing services for businesses of all types and sizes.


Over time, we have continually evolved to align with the shifting needs of our customers, our partners and the dynamic payments landscape. We have added new products and technology that couldn't have been dreamed about in 1999. In fact, we were the first to build our own mobile application for the three leading platforms, iOS, Android and Windows Phone, to accept credit cards and the first to certify what would eventually become point-to-point encrypted card readers.
We were also the first company to give businesses an easy way to adopt open source technology; including but not limited to, open source CRM payments, open source POS software and open source shopping carts. We will remain a leader on implementing new and emerging payment technology.
What our clients say
I am writing to compliment Timika Scott who just initiated a new account for me this morning. I had contacted 3 or 4 merchant service organizations but decided to go with SaleManager based on my phone experience with Timika Scott. She was clear, articulate, organized, and presented your program to me, a newcomer to credit card processing, in a way which was easy to understand. She is definitely an asset to your organization. Thank you! -- Grace Lerner, M.D.
I recently contacted SaleManager for solutions to taking credit cards for my small business. David Milllington was pleasant, easy to talk to and quite the professional. He and I worked up what has been easy to use and quite profitable payment processing solution. Other artisans at a recent event were very impressed with the ease of use and my glowing recommendation of your firm. I plan to continue to rave about your firm and what an excellent contact David is for the small businesswoman. Thank you

Jessica Priston,Client
What we do
Retail & Restaurant Solutions

SaleManager provides Free traditional EMV/NFC ready POS Terminals and Free state-of-the-art POS software. All solutions come with a low cost merchant account and our Best Rate guarantee.

Online Payment Solutions

SaleManager provides business owners with the top rated payment gateway services. Our solutions enable merchants to accept all major credit cards and electronic checks online.

Mobile Payment Solutions

SaleManager provides mobile merchants with a Free, secure and flexible Mobile payment app. Mobileauthorize™ is available for iOS, Android and Windows devices.
why choose us
Making the complex simple